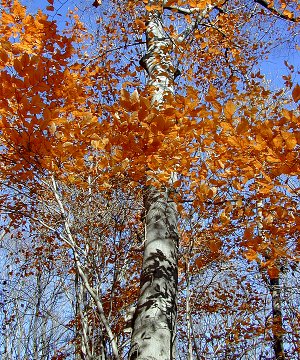 Fall leaves
(Image: Hopscotch)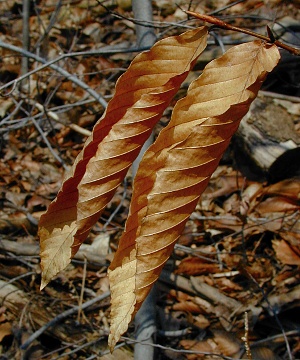 Winter leaf closeup
(Image: Hopscotch)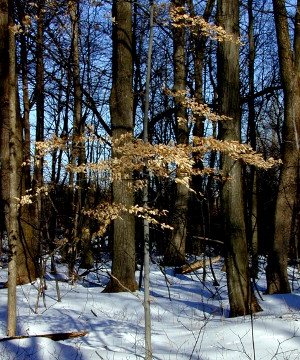 Winter leaves
(Image: Hopscotch)
In larger natural areas in the city, especially mature forests in the ravines, the smooth, silvery bark of mature specimens of American Beech is very obvious in winter. Smaller understorey specimens often retain leaves which dry to a caramel brown and are distinctive in winter.
Description: Deciduous tree with simple leaves that alternate on twigs and branches. Leaf is an elongated oval shape with distinctive straight veins terminating in a marginal tooth. Leathery to the touch. Smooth light grey bark. Fruit are nuts which are eaten by birds and mammals.
Habitat: Undisturbed forest, usually with sugar maple.
Height: 35 m
Leaf length: 5-10 cm
Origin: Native
Scientific name: Fagus grandifolia