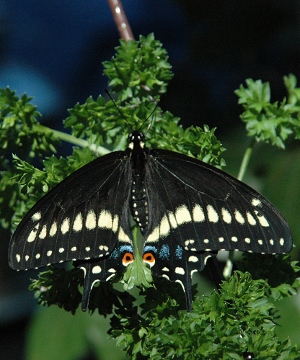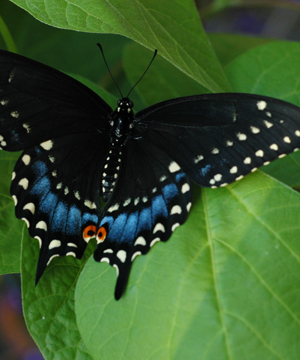 Female
(Image: Hopscotch)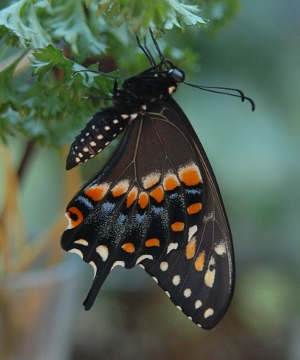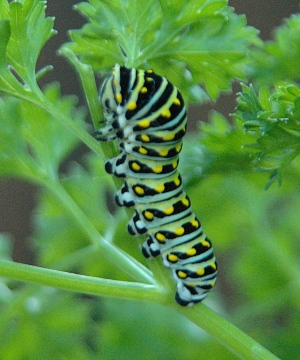 Caterpillar
(Image: Hopscotch)
The Black Swallowtail is a familiar sight to gardeners as it flits above flower beds seeking nectar sources, or as females hover over fennel, parsley or dill food plants looking for places to lay their small yellowish oval eggs. When alarmed caterpillars perform a threat display in which they flick out a forked orange coloured organ called the osmeterium from the top of their head.
Description: Males and females look very different: females are most likely to be confused with other swallowtails, notably the female Spicebush. Mature caterpillars have green bands that alternate with yellow-spotted black bands.
Habitat: Wildflower meadows, fields, and open woodland; Frequents gardens in urban areas.
Wingspan: 70 - 90 mm
Adults: June - October
Origin: Native
Scientific name: Papilio polyxenes