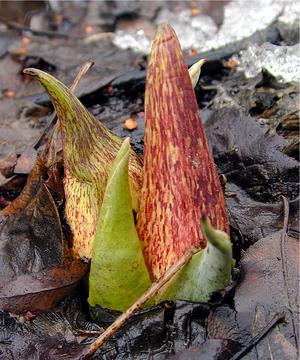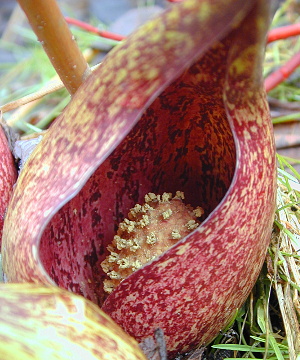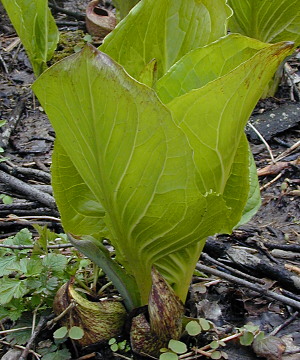 The earliest wildflower. By generating heat from a chemical reaction, the Skunk Cabbage can thaw the frozen ground that it is embedded in and emerges in March. A tough, leaf-like "spathe" protects and hides the yellow, club-shaped "spadix" covered in tiny flowers.
Description: The flower appears first, pushing up through the still-frozen ground. Two tough, purple and white striped petals form a protective cone ("spathe") around the spadix which resembles a spikey yellow ball on a stalk. Leaves, which appear after flowering, are bright green and big.
Habitat: Swamps in deciduous woodland.
Height: 15 cm
Flowering: March - April
Origin: Native
Scientific name: Symplocarpus foetidus